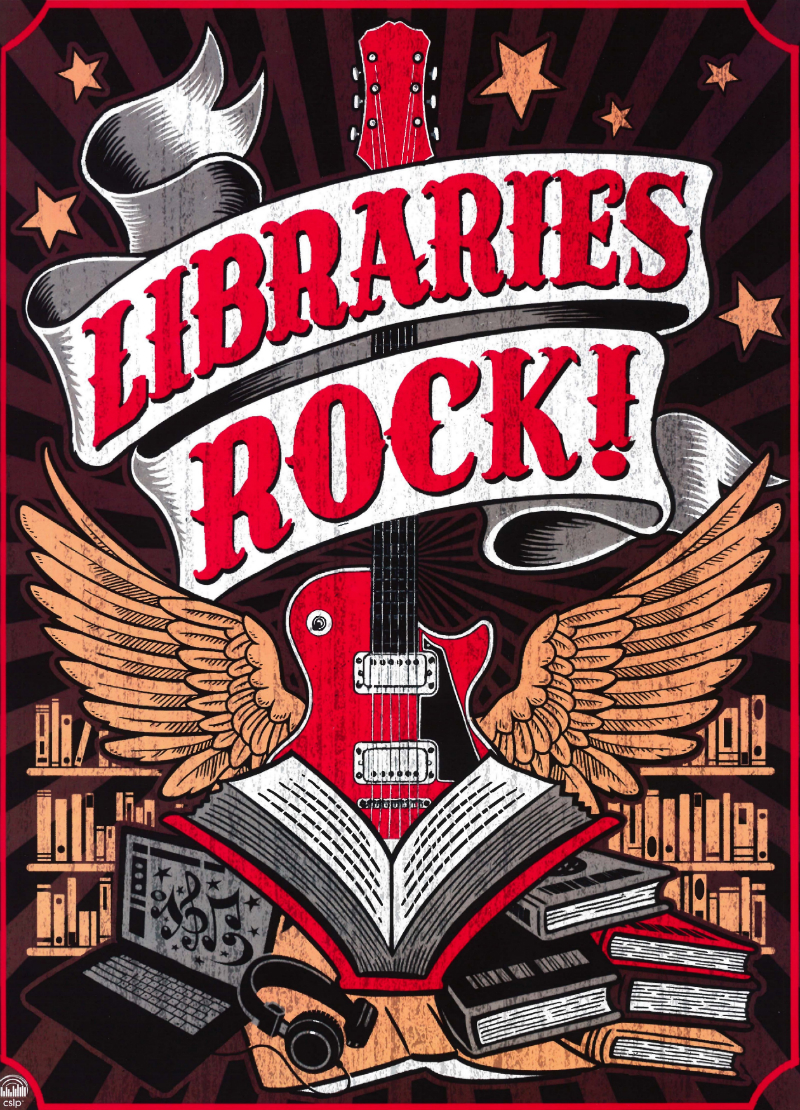 Summer Reading Club Kick-Off Party! 
Saturday, June 9  9:00-1:00
Everyone Welcome!
Stop by the library to join the Summer Reading Club on the very first day! Enjoy special giveaways, face painting by Teresa England, and novelty ice cream from The Chillin' Wildcat! 
Sing! Dance! Let Loose!
Friday, June 15  5:00 pm
We're rocking out with Wii Dance and Karaoke!
Let's Rap About It!
Wednesday, June 27  4:00 pm
Write a Rap. It's Easy to Do. Tell a Story. Eat Pizza, too!
Marbled Rocks!
Saturday, July 7  12:00 pm
Create stunning pieces with marble rock painting!
Grease Movie Night!
Friday, July 20  4:00 pm
Come enjoy catchy songs, awesome dance numbers, and a classic romance with the movie Grease! Rated PG.
Name that Song!
Thursday, August 2, 6:00 pm
Are you great at guessing song titles and artists? Compete against your friends with hit songs from every decade!